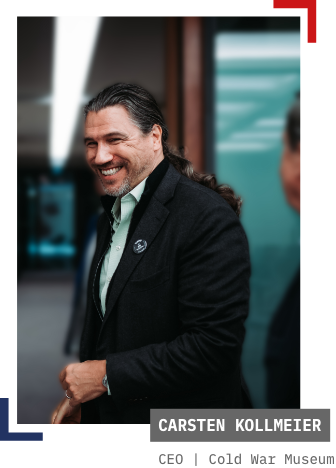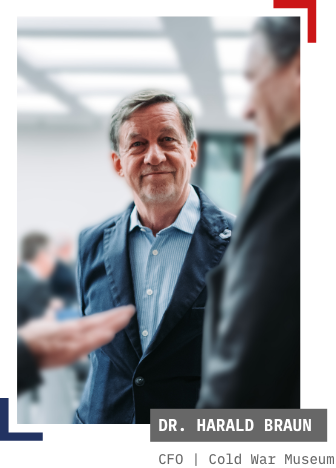 FOUNDERS | DIRECTORS
THE MUSEUM MAKERS.
"Until now, unfortunately, there has been no Cold War Museum in Germany / Berlin, and after more than 30 years it should be about time. Our vision is to create a High-Tech Museum 4.0 to create. So a real place, where finally all the extensive knowledge of research and science of the last years/decades to the int. Cold War Theme Complex to a broad, interested audience from all over the world in a sustainable way in the pulsating heart of the former capital of the Cold War. Cross-generational and connecting, as a MuseumExperiencethat touches and heightens all the senses. After many museums we have successfully developed â from Dali Museum to Spy Museum to Samurai Museum â for sure. probably the most fascinating project of our time." - Carsten Kollmeier and Dr. Harald Braun
Architecture
THE ARCHITECT
SERGEI TCHOBAN
Sergei Tchoban, a globally sought-after and esteemed architect and, with his Museum for Architectural Drawing, himself a museum owner and cultural promoter in Berlin, has agreed to accompany the museum project - as a 'child of the Cold War' - intensively and with personal commitment as a designing architect, thus enriching the project in a unique way.