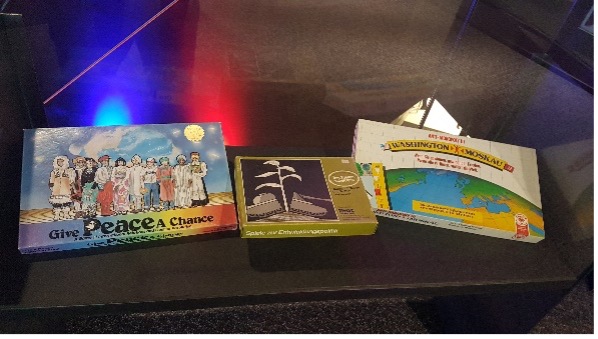 Games for peace
On loan from the German Games Archive Nuremberg
Games as protest. In the 1970s and 1980s, the peace movement used a variety of forms of protest and to make public its message against the arms race and the permanent threat of nuclear weapons.
© COLD WAR MUSEUM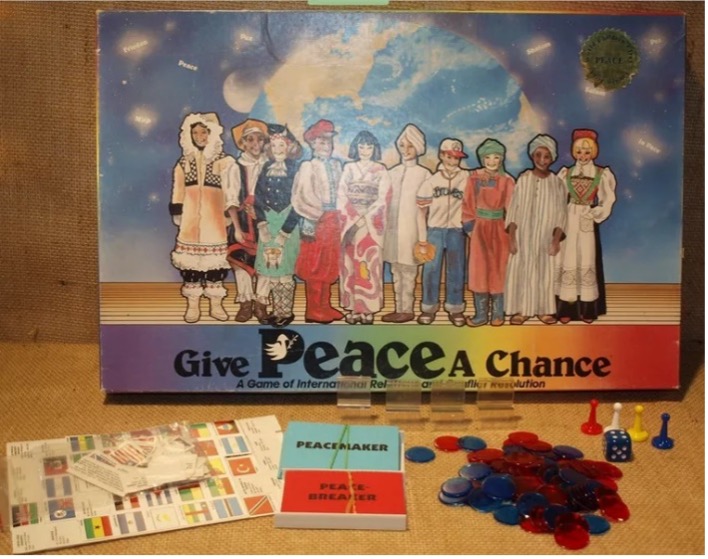 Give Peace a Chance
1987
"The goal of the game is to get players thinking about global interdependence. Lively discussions between young and old occur as the game takes on new meaning when players choose different countries to represent."
| | |
| --- | --- |
| Graphic: | Unknown |
| Author: | Michelle Robyn Alexander |
| Publisher: | Peace Works, Inc. |
| release date: | 1987 |
| Players: | 2-4 |
© COLD WAR MUSEUM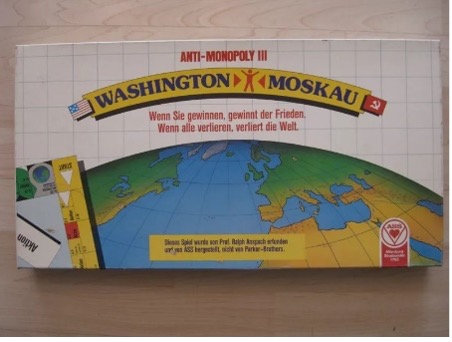 Washington Moscow Anti-Monopoly III
Each of the players represents a nuclear power. The goal of the game is to maintain world peace and avoid nuclear war. In the center of the game board is an "arms spiral" that represents the arms race. When the "BOMB" arrives at the end of the arms spiral, world peace is over and everyone has lost! However, if all players cooperate so that one reaches the "World Peace" field, then the arms race is over. All players have won and the one who has contributed the most to maintaining world peace is declared the winner.
| | |
| --- | --- |
| Graphic: | Unknown |
| Author: | Ralph Anspach |
| Publisher: | ASS Altenburger playing cards |
| release date: | 1987 |
| Players: | 2-6 |
© COLD WAR MUSEUM