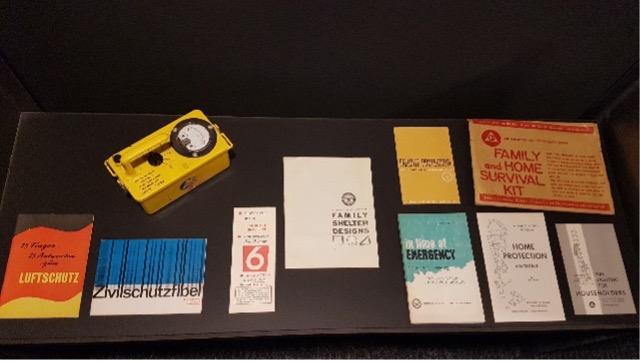 Life with danger
Exhibits about civil defense in the Soviet Union, the USA and Germany.

Civil defense was greatly expanded during the Cold War in both East and West. People were to be prepared for the threat of nuclear war and learn to live with the danger. While civil defense in Europe was mostly organized by the state, the USA relied more on individual and private preparation of people for a possible nuclear disaster. The main goal of civil defense was to provide a sense of security and to make people realize that life goes on after a nuclear war. Nevertheless, most people probably knew that a nuclear war would destroy humanity.
© COLD WAR MUSEUM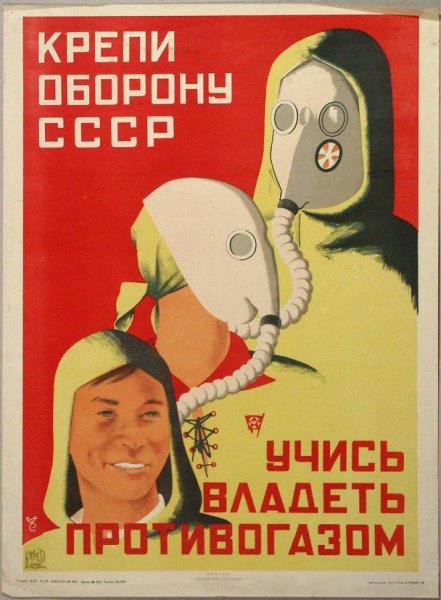 GP series gas mask
In 1961, the Soviet Union began production of GP-5 masks.

These were designed to protect the respiratory tract, eyes and face from radioactive, chemical and biological substances. During this peak period of nuclear tension and weapons upgrades, the masks were distributed in nuclear shelters and civil defense training centers, and were tested as early as elementary school. Because of its simple design and low material cost, it was produced about 100 million times over thirty years.
© COLD WAR MUSEUM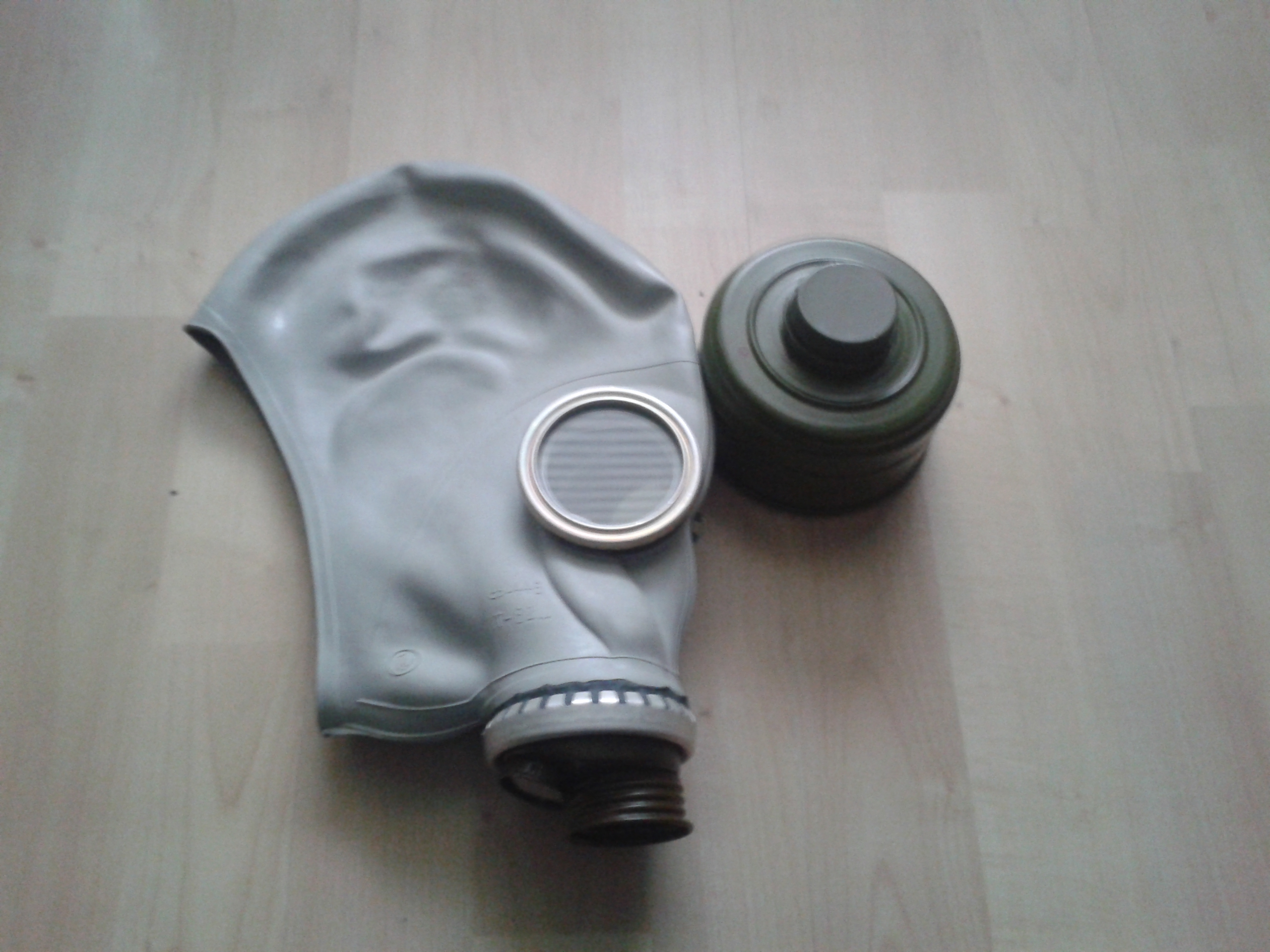 GP-5 Child gas mask
Even in elementary school, putting on a GP mask was taught and timed with a stopwatch. In the event of a disaster, one should already be armed at an early age against nuclear, chemical, and biological threats.
© COLD WAR MUSEUM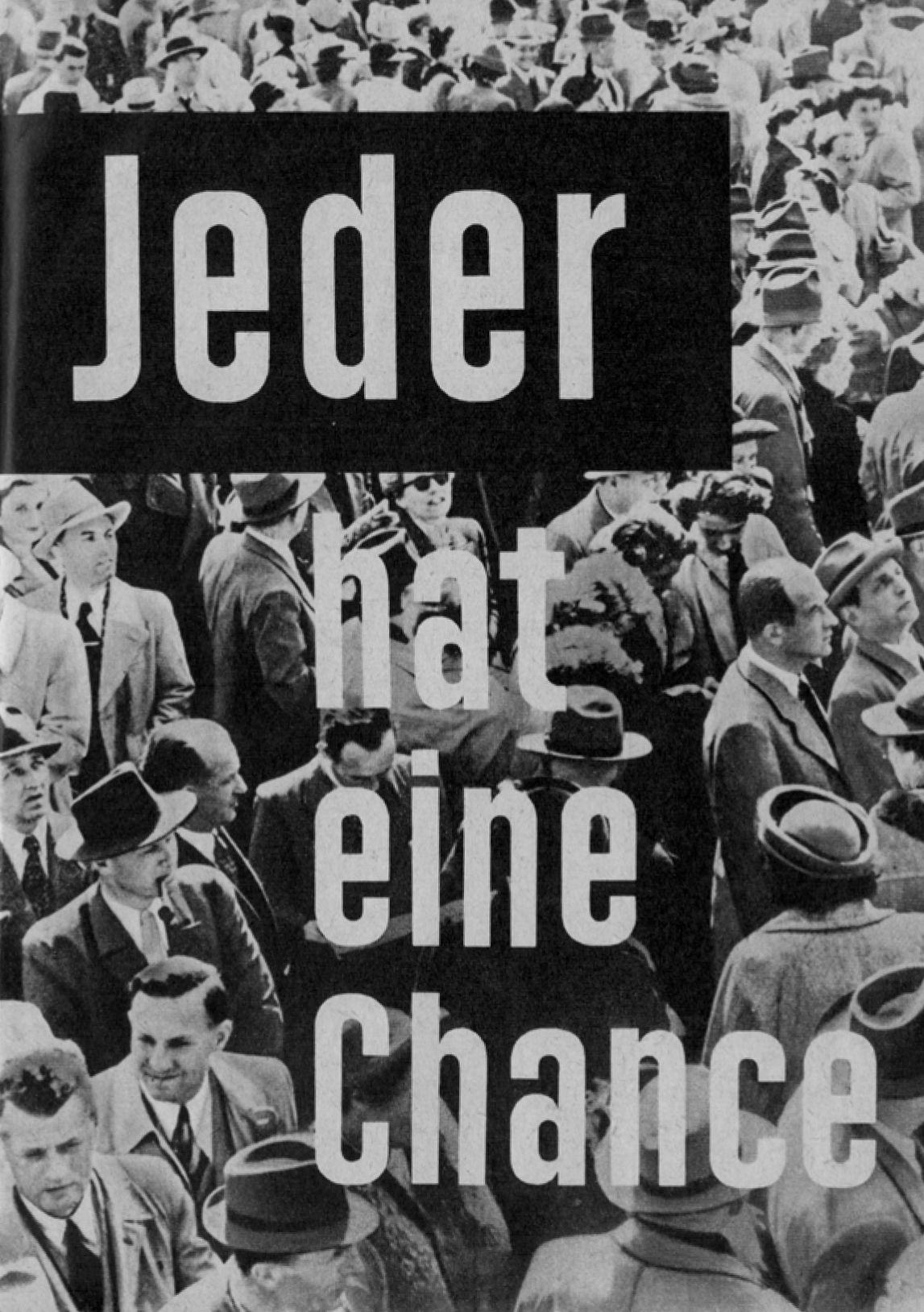 "Everyone has a chance"
Civil defense info brochure
@CWM
In 1961, the information brochure "Everyone has a chance" landed in 18 million West German mailboxes.
The aim of the brochure was to give hope in the event of a disaster by pictorially illustrating simple methods and instructions for self-protection. From the beginning, however, there was criticism from the press and the population, which criticized the lack of responsibility of the state to subsidize general programs for bunker construction.
© COLD WAR MUSEUM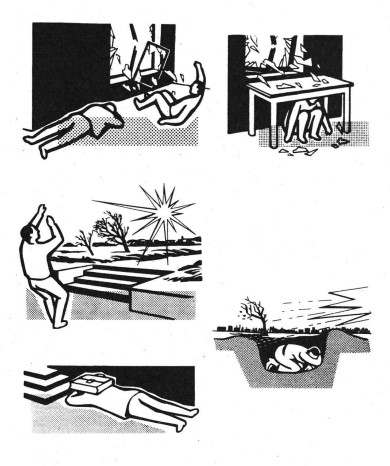 Excerpt from "Everyone has a chance"
@CWM
Citizens would also be required to build their own shelter in the front yard. In addition, the simple precautions to protect oneself in the event of a bombing, such as lying on the ground and holding a briefcase over one's head, were sometimes dismissed as "ridiculous."
© COLD WAR MUSEUM
US Geiger counter from the 1950s
@CWM
The practical yellow Geiger counters of the CD V series, starting with the CD V-700, were manufactured in the USA from the 1950s. Through a Geiger-Müller probe, it is possible to measure even weak gamma radiation, which is among the most dangerous radioactive radiation. Other forms of radiation, such as beta radiation, could also be detected.
© COLD WAR MUSEUM