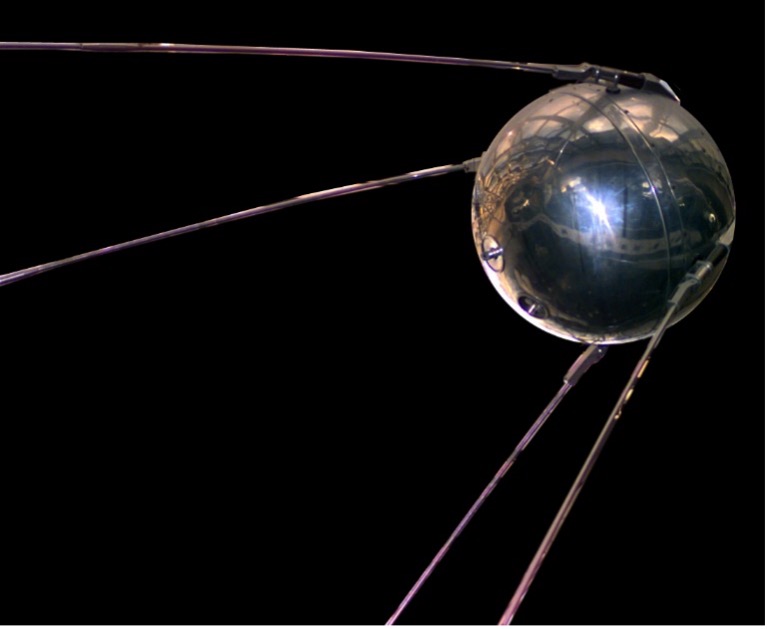 "Sputnik 1"
Satellite (replica)
Sputnik 1 (Russian for companion, satellite) was the first Soviet satellite to reach Earth orbit. It was launched on October 4, 1957 and orbited the planet for 92 days. In the process, it transmitted a shortwave signal that could be received worldwide. The Sputnik mission marked the beginning of Soviet spaceflight and triggered the "Sputnik shock" in the Western world.
| | |
| --- | --- |
| Origin: | Soviet Union |
| Weight: | 83.6 kg |
| Diameter: | 58 cm |
© COLD WAR MUSEUM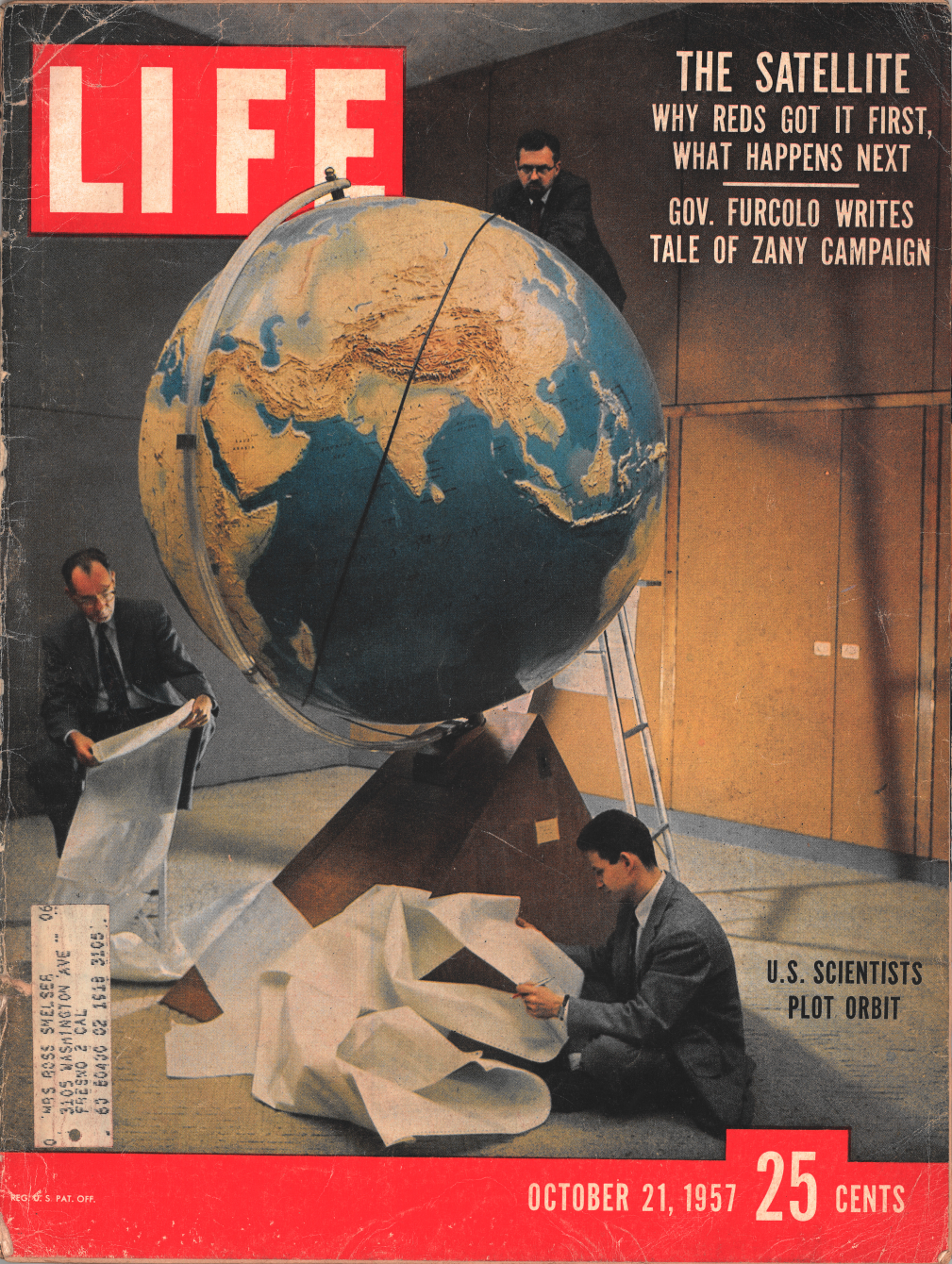 "Sputnik Shock"
LIFE Magazine October 21, 1957
The "Sputnik shock" was the term used at the time to describe the West's surprised reaction to the launch of the first Earth satellite. The surprise stemmed, on the one hand, from the fact that Sputnik made it clear to people in the West that the Soviet Union was superior in the field of space exploration. For another, the Earth satellite proved that the Soviet Union had intercontinental ballistic missiles with which it could not only launch satellites into outer Earth orbit but also potentially carry nuclear warheads and deploy them worldwide. The threat of nuclear weapons thus expanded abruptly, and the arms race between East and West increased significantly.
© COLD WAR MUSEUM