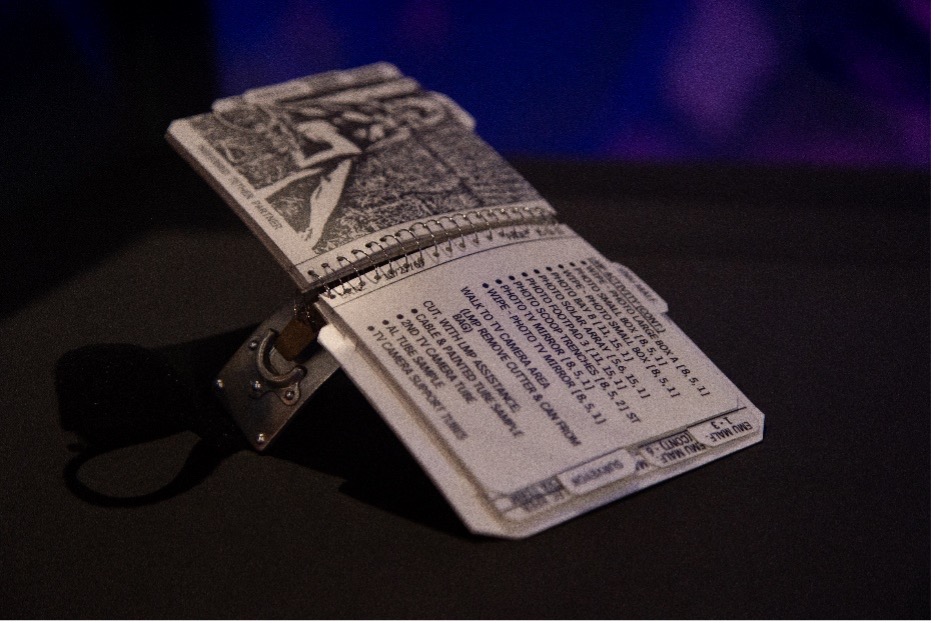 Cuff Checklist Replica
Apollo 12,
Loan Gerhard Daum
The "cuff checklist" was attached to the outside of the left sleeve of the Apollo spacesuit. It contained instructions regarding the malfunction of the spacesuits and the work to be done during the two Apollo 12 excursions. In the checklists, Peanuts comics and Playboy pin-up pictures were also inserted to cheer up the astronauts.
© COLD WAR MUSEUM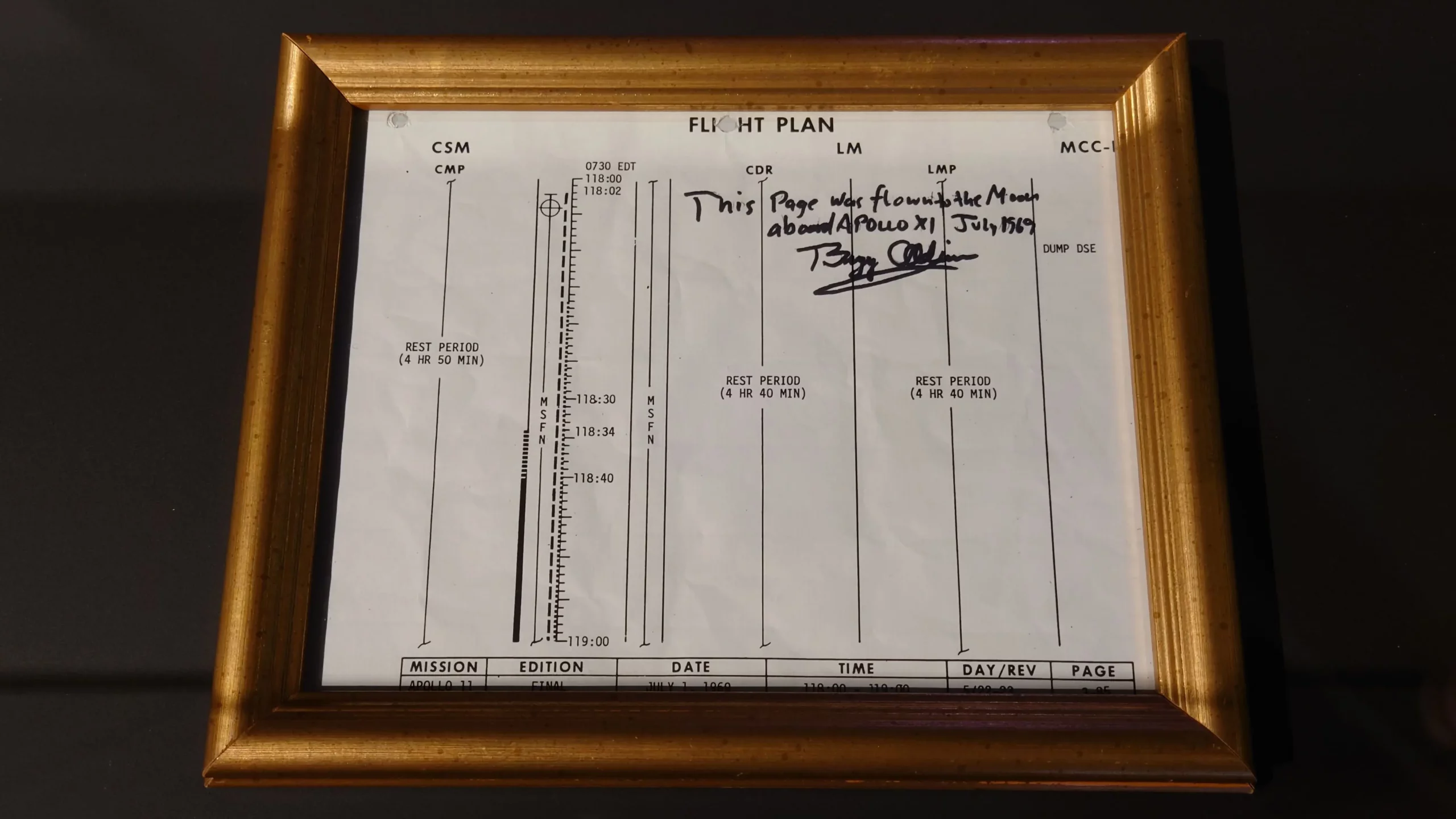 Flown flight plan of the Apollo 11 mission
Apollo 11
Loan Gerhard Daum
This is the original flight plan of the 1969 Apollo 11 mission, the first time a man walked on the moon. It is the furthest exhibit from Earth in this exhibition and was signed by astronaut Buzz Aldrin.

© COLD WAR MUSEUM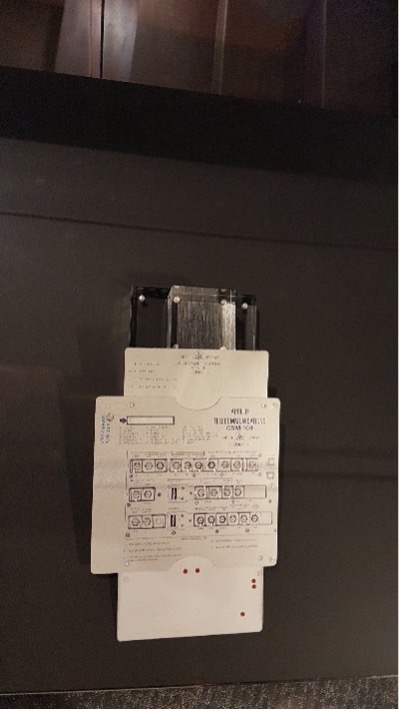 Flown telecommunication template
Apollo 9,
On loan from the Museum of Technology in Speyer, Germany
Aluminum template for the various switch settings of the telecommunications section of the instrument panel in the Apollo Command Module. With this template, different communication options could be set for different activities, from launch to splashdown in the ocean. When setting the individual activities, the red dots indicate which switches must be activated or deactivated if no dots are visible.
© COLD WAR MUSEUM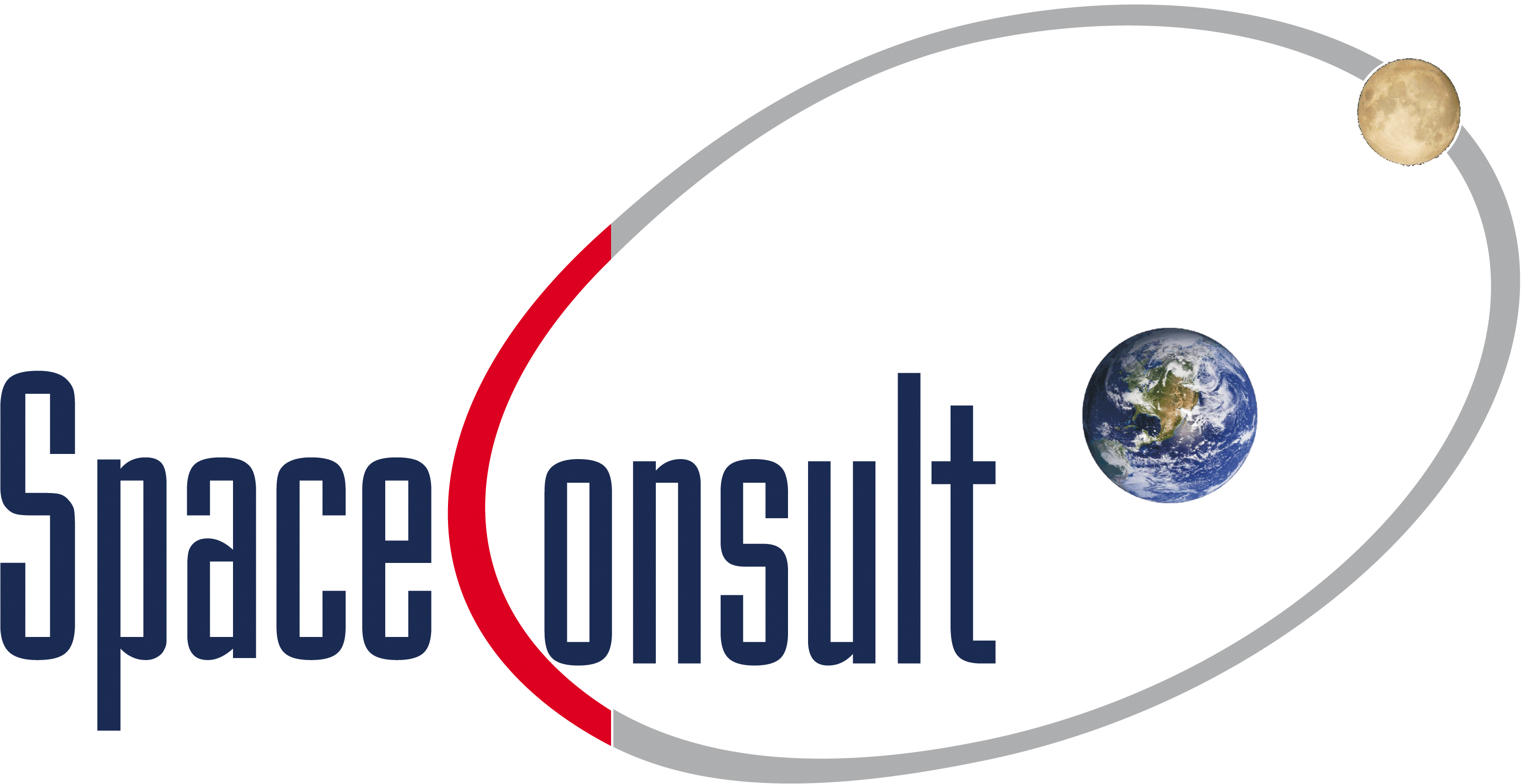 https://www.spaceconsult.de/
The lender is Gerhard Daum, space journalist and space expert, managing director of Space Consult - space exhibits, exhibit lending, astronaut agency and expert lectures.
© COLD WAR MUSEUM

https://speyer.technik-museum.de/de/raumfahrt
The exhibits are part of Europe's largest manned spaceflight exhibition, "Apollo and Beyond," at the Technik Museum Speyer, Germany, and are currently on loan to the Cold War Museum in Berlin.
© COLD WAR MUSEUM