Space Race as a bed game
Loans from the German Games Archive in Nuremberg
© COLD WAR MUSEUM
Countdown Astronauts in Space (ca. 1967)
Count Down is based on the Apollo moon mission. Players move around the board Monopoly-style, collecting and paying for various items needed for their attempt to go to the moon (rocket parts, astronauts, fuel, launch pads, etc.). Once a player has assembled their rocket and collected all the other necessary components to launch it, they attempt to reach the moon. In doing so, one must beware of sabotage and espionage by spies of the other players.
| | |
| --- | --- |
| Graphic: | Unknown |
| Author: | Unknown |
| Publisher: | Carlit. E.S. Lowe Company Inc. |
| release date: | 1967 |
| Players: | 2-6 |
© CWM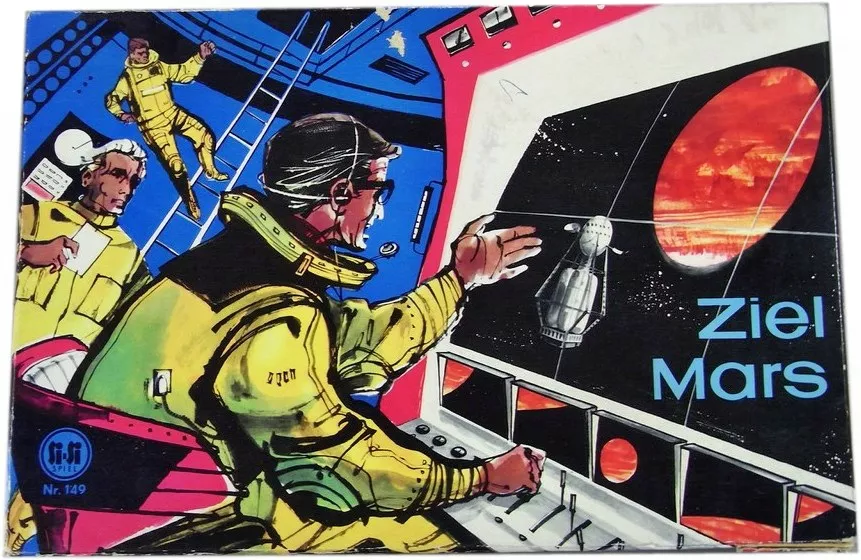 Destination Mars (1963)
A simple "roll & move game". Each player has three spaceships. The goal is to be the first to get all three spaceships to Mars and safely back to Earth.
| | |
| --- | --- |
| Graphic: | Unknown |
| Author: | Unknown |
| Publisher: | Si-Si Games |
| release date: | 1963 |
| Players: | 2-4 |
© CWM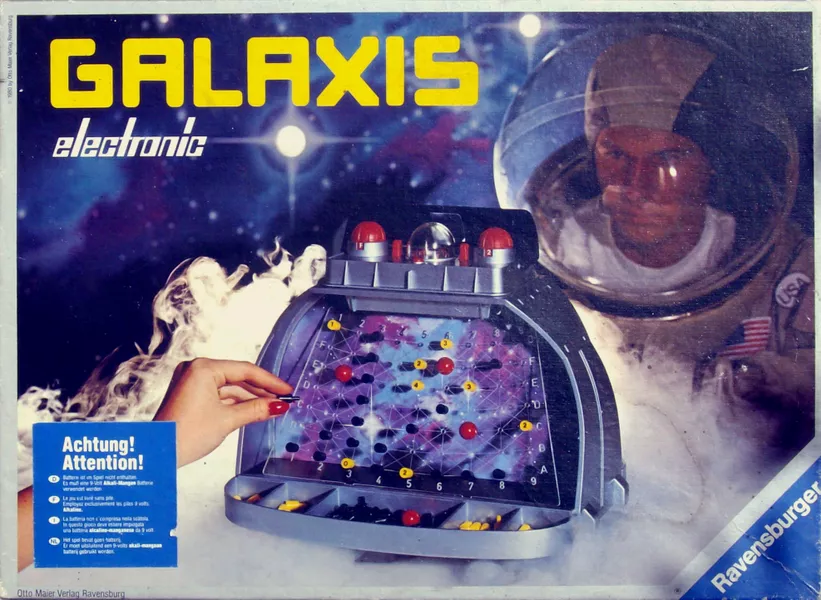 Galaxy Electronic (1980)
In Galaxis, both players try to find four missing spaceships. The game is played on a grid and mediated by a computer. In each round, a player can enter a set of coordinates on the grid. The computer then tells him if he has found any of the ships. If not, it tells him how many spaceships are on the same line (horizontal, vertical or diagonal) as the coordinates. The player can use pens to fill in his results.

Both players have their own scoreboard, placed back to back so that they cannot see each other's scores. The first player to find all four ships wins the game.
| | |
| --- | --- |
| Graphic: | David Wells |
| Author: | David Wells |
| Publisher: | Otto Maier Publishing House/ Revensburger |
| Players : | 1-2 |
© CWM