Remains of the war
Loans from Thomas Billhardt
Thomas Billhardt, born in Chemnitz in 1937, is a German photographer and publicist from the GDR. He traveled to various conflict regions in the world on behalf of the SED. He became known for his photos from Vietnam, the Middle East and Nicaragua. The exhibits and photos shown here come from him.
© COLD WAR MUSEUM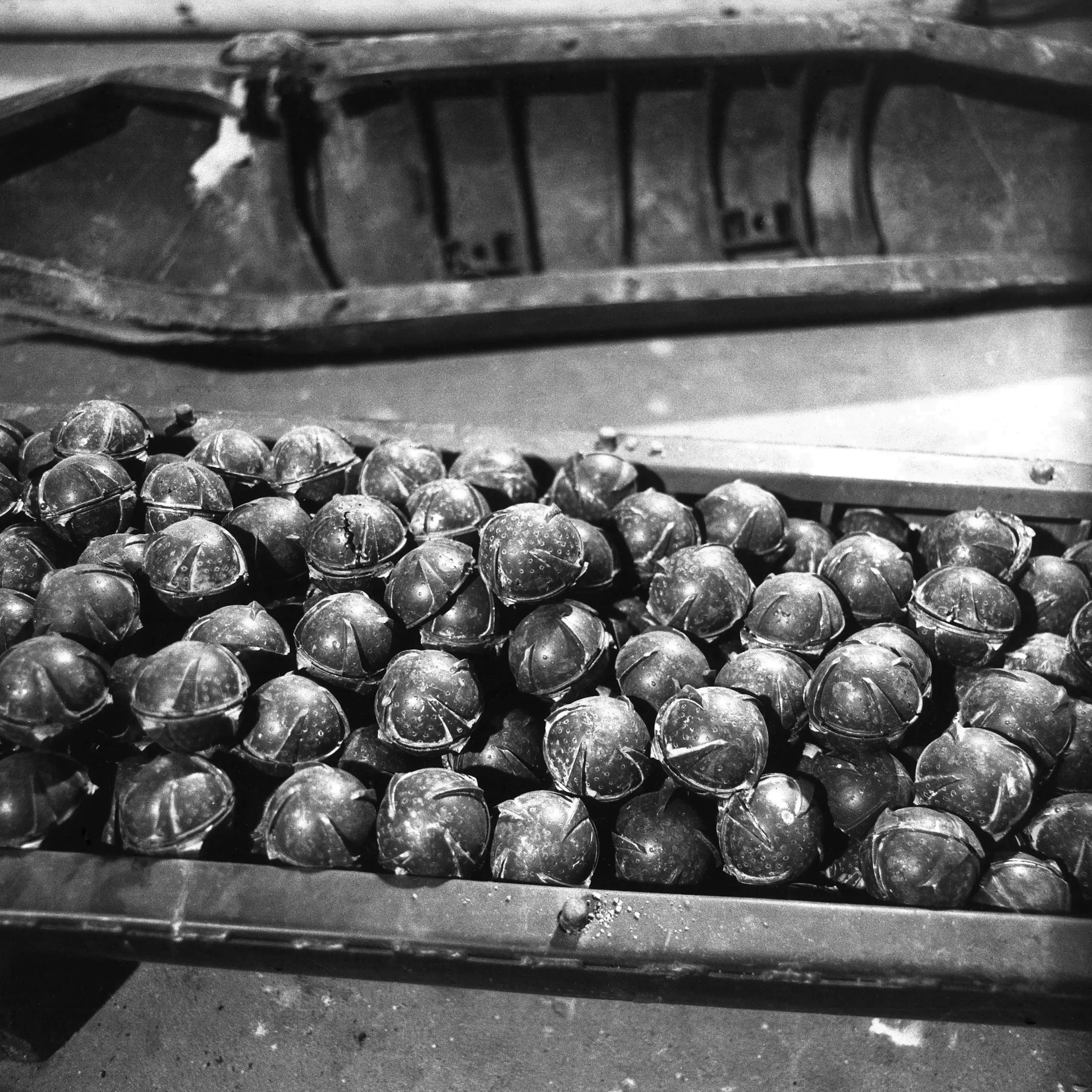 Fragment of an American cluster bomb type BLU-26/B
Remains of an American cluster bomb dropped over North Vietnam. Cluster bombs spread submunitions over a larger area. They are used primarily against "soft targets," i.e., humans, unarmored and lightly armored vehicles. Cluster munitions are considered controversial because only a portion of the submunition is ever detonated on impact. Between 1-3% of the submunitions remain scattered in the terrain as unexploded ordnance, posing a great danger to the civilian population. Children in particular often mistake the harmless-looking rounds for toys, resulting in serious accidents. For this reason, these weapons were classified as illegal under international law in a UN convention in 2010, although the USA, China, Russia and Ukraine, among others, still refuse to recognize this agreement.
© Thomas Billhardt / CAMERA WORK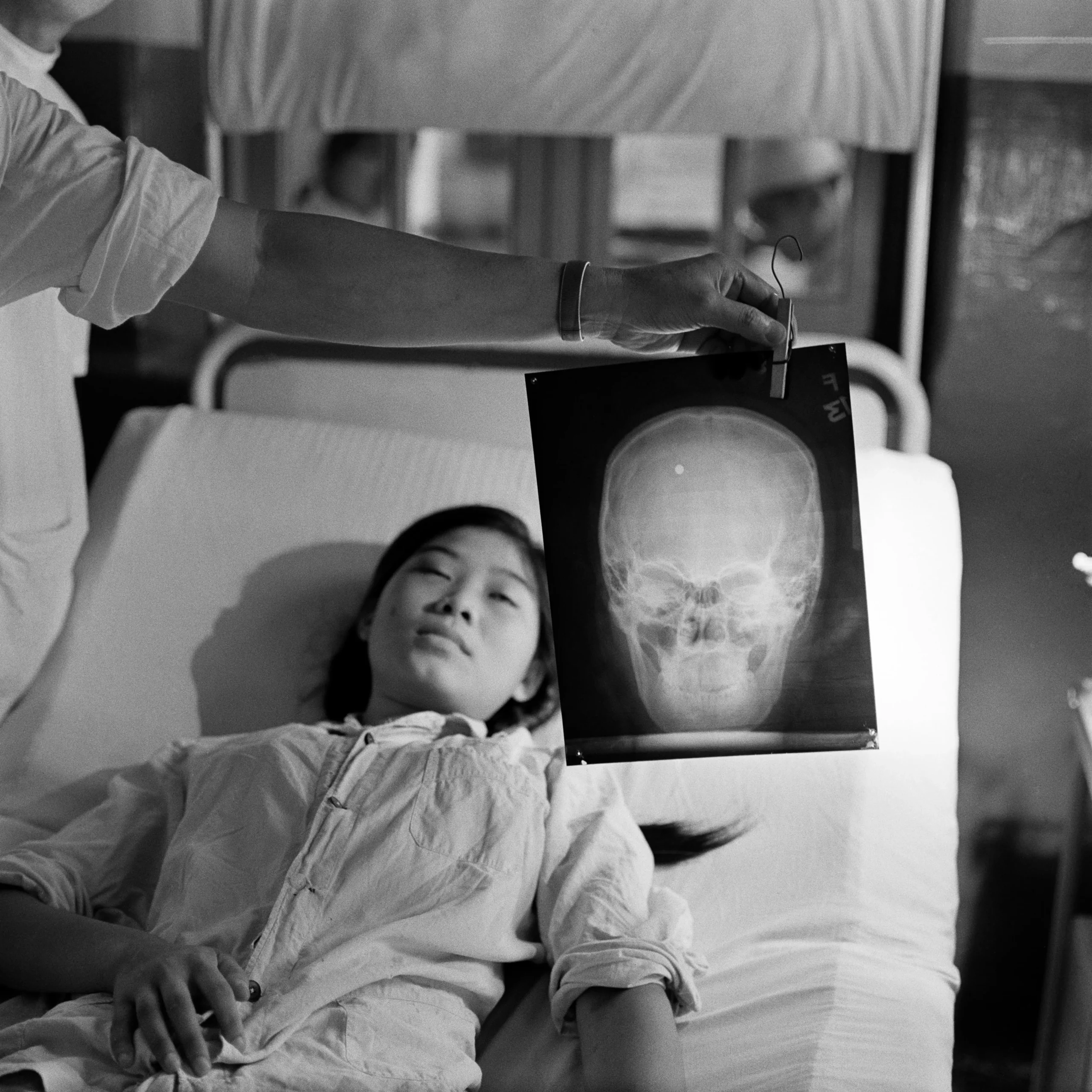 Nguyen thi Phuong, electrical engineering student and cluster bomb victim, Hanoi, Vietnam, 1967.
© Thomas Billhardt / CAMERA WORK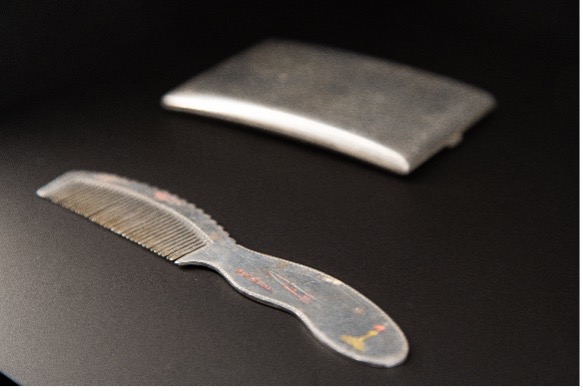 Objects from debris
A comb, a cigarette case and the motif "Farmer with plow". These objects were made by people in North Vietnam from debris of downed US planes. To this day they are sold as souvenirs to tourists in Vietnam and are silent testimonies of the Vietnam War.
© Thomas Billhardt / CAMERA WORK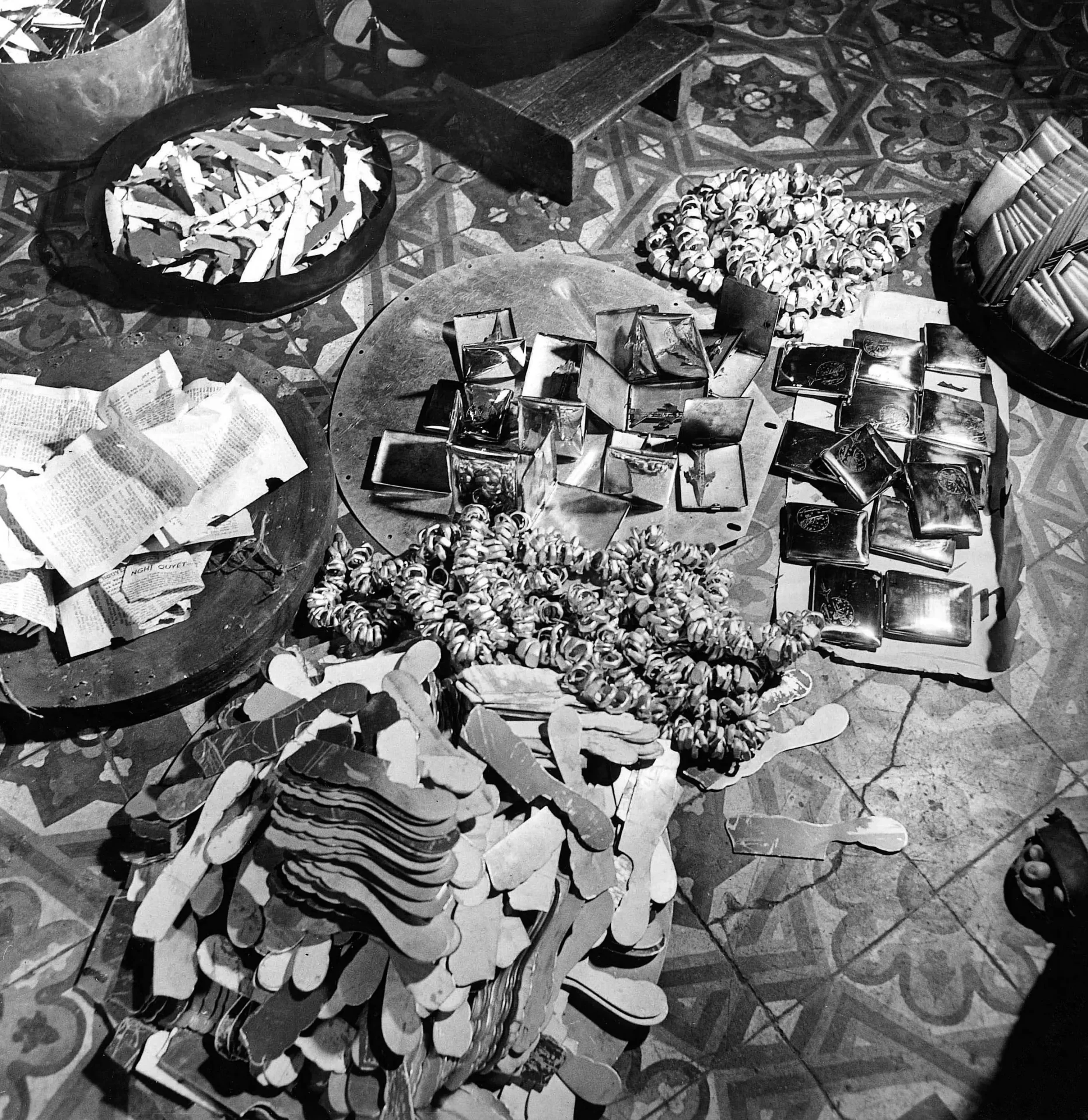 Combs, rings, cigarette cases, ... from parts of shot down US aircraft, Vietnam, 1968.
© Thomas Billhardt / CAMERA WORK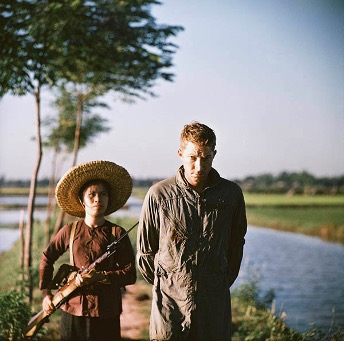 Bangle
Bangle of captured US pilot Major Wayne Waddell (see photo) who was shot down over North Vietnam in 1967 and became a prisoner of war. The photo was taken by photographer Thomas Billhardt, who met Waddel again in person after the war and from whom this exhibit originates.
© COLD WAR MUSEUM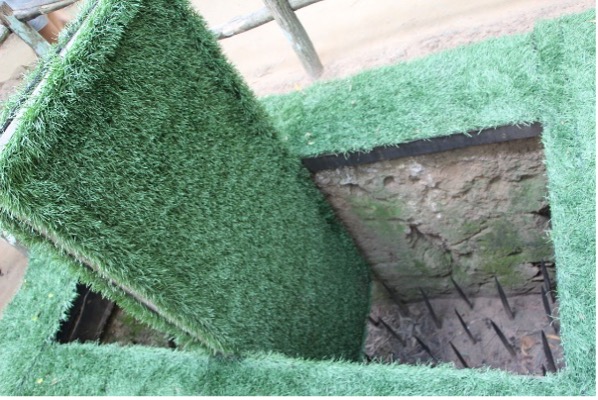 Floor trap
Part of a Viet Cong ground trap. These metal spikes were inserted into concealed depressions in the ground to injure the person who stepped into this trap. The enemy was not killed, but so badly injured that he was unable to fight.
© COLD WAR MUSEUM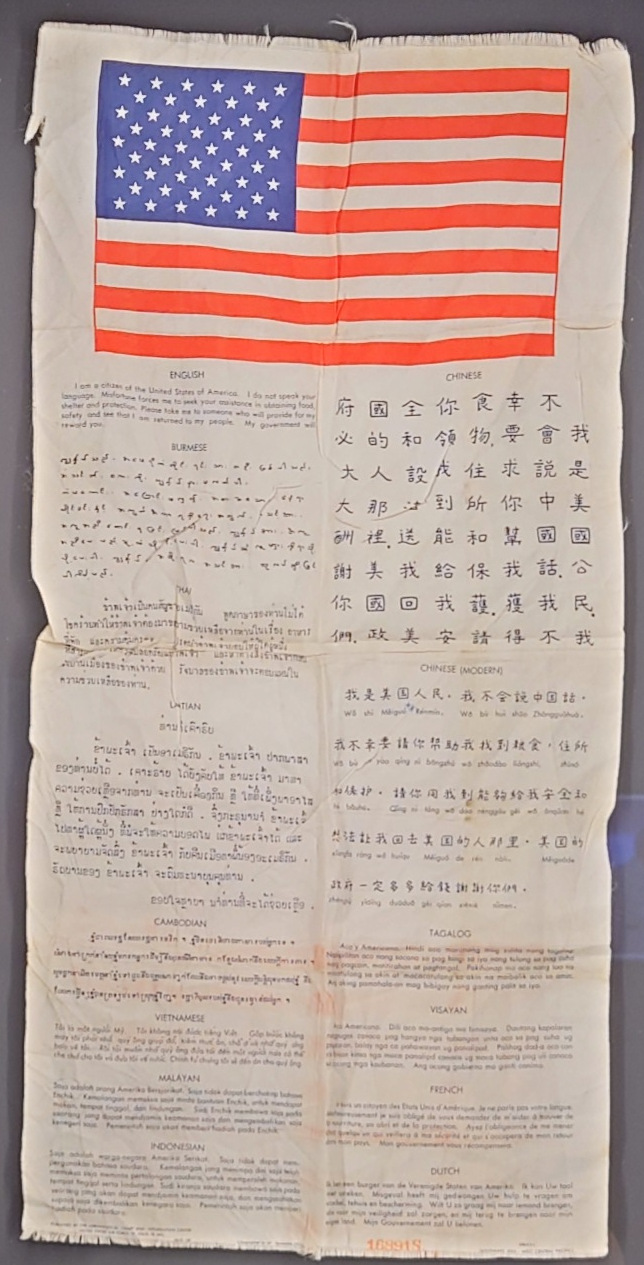 Blood Chit
Blood Chit XM-6-1-1 of the U.S. Air Force flying personnel for the Southeast Asia and Western Central Pacific area.
On it, help is requested in the common languages of the area of operation in the event of a shootdown or accident.
Blood Chits were and are added to personal rescue equipment or sewn into clothing.
The term chit is an Anglo-Indian borrowing from the Hindustani of chitthee for slip of paper, message, or note.
© COLD WAR MUSEUM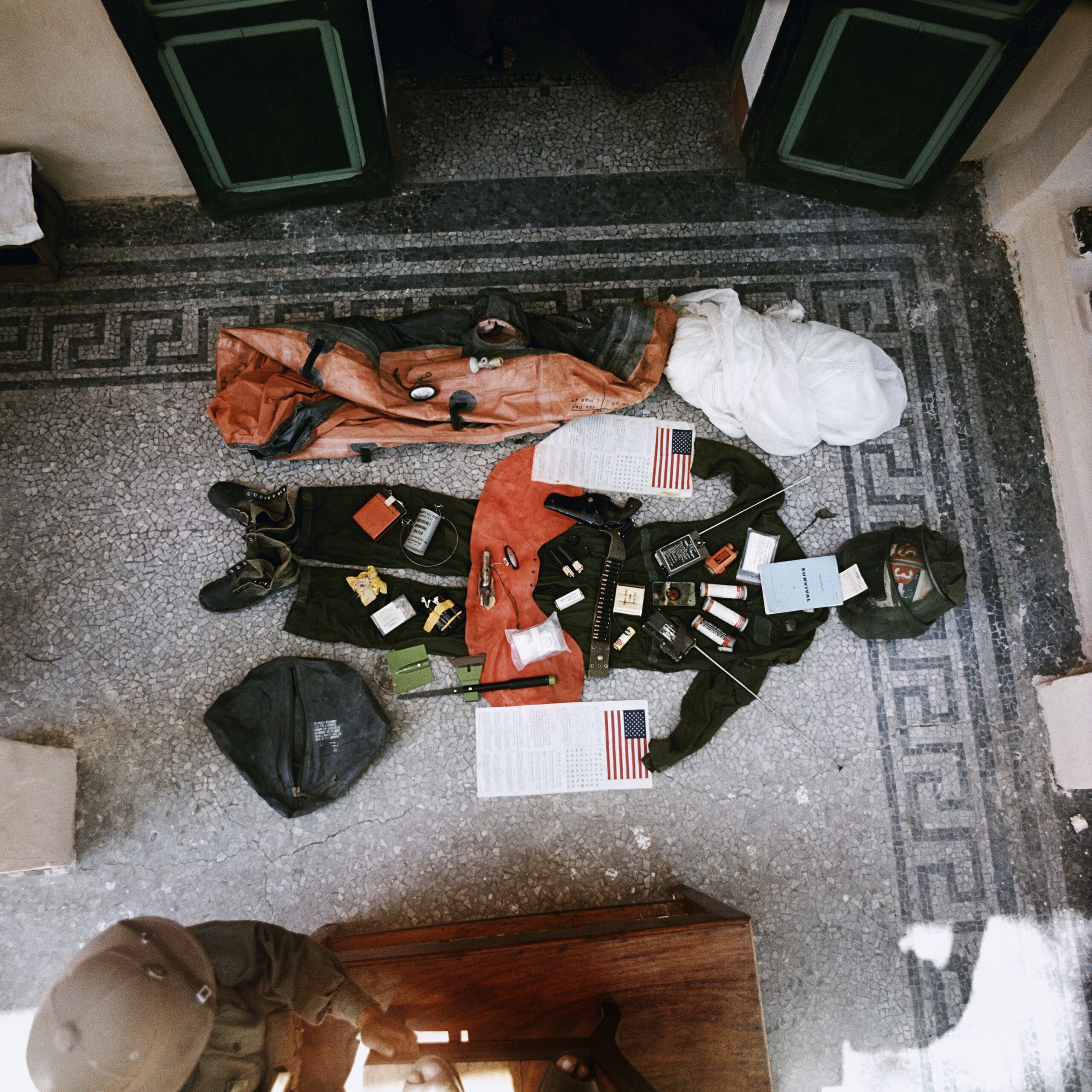 Survival kit of a US pilot, Hanoi, Vietnam, 1967.
© Thomas Billhardt / CAMERA WORK