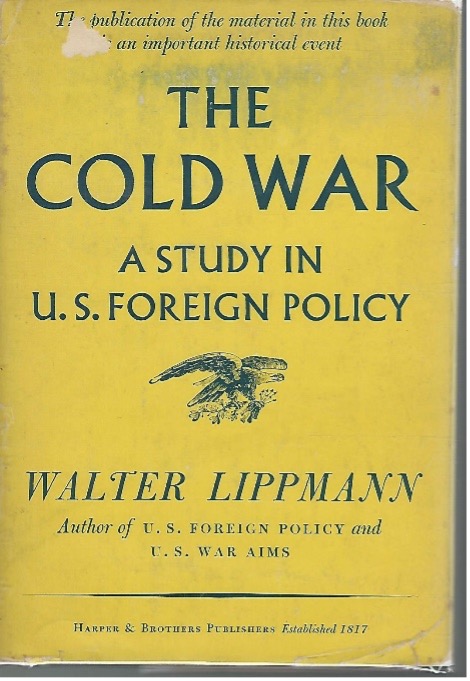 Walter Lippmann, The Cold War
A Study in U.S. Foreign Policy
In 1947, renowned political commentator Walter Lippmann published the book The Cold War. Lippmann's use of the term "Cold War" marks an important moment that began the popularization of the term as a designation for the emerging conflict between the Soviet Union and the United States.
© COLD WAR MUSEUM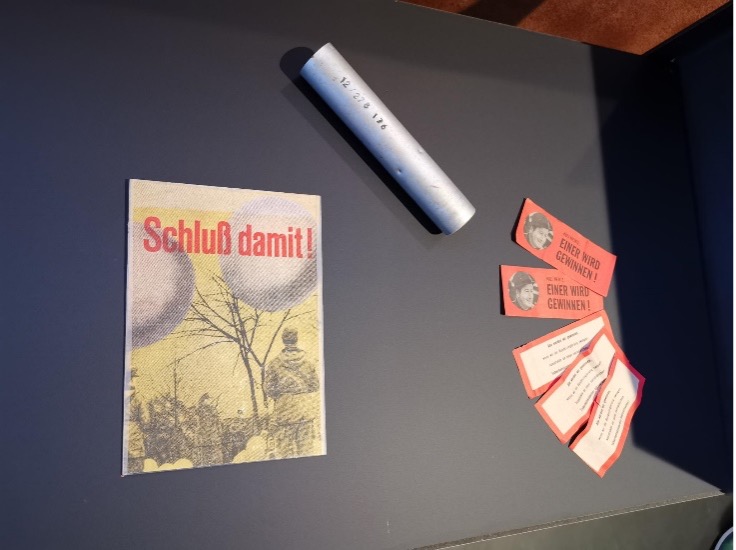 Aluminum cartridge leaflets
Loaned by Dr. Heinrich Peyers
This cartridge from the GDR was filled with leaflets that were dropped over West Germany. They were used for psychological warfare and were intended to convince people in the West of the superiority of socialism.
© COLD WAR MUSEUM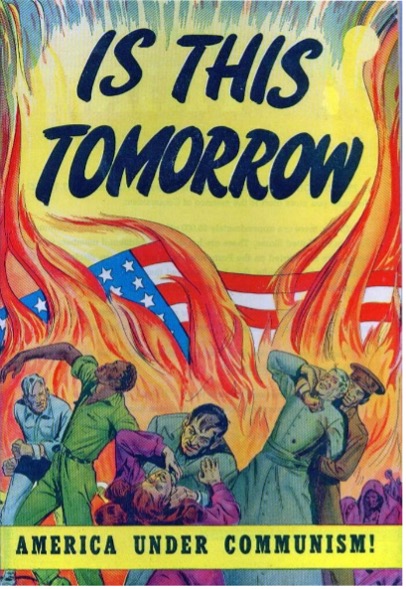 Is This Tomorrow. America under Communism
Catechetical Guild Educational Society
A comic strip published in 1947 by the Catechetical Guild Educational Society. It was intended to show Americans the dangers of a communist takeover in the U.S. and was thus part of the anti-communist propaganda in the U.S. after World War II.
© COLD WAR MUSEUM