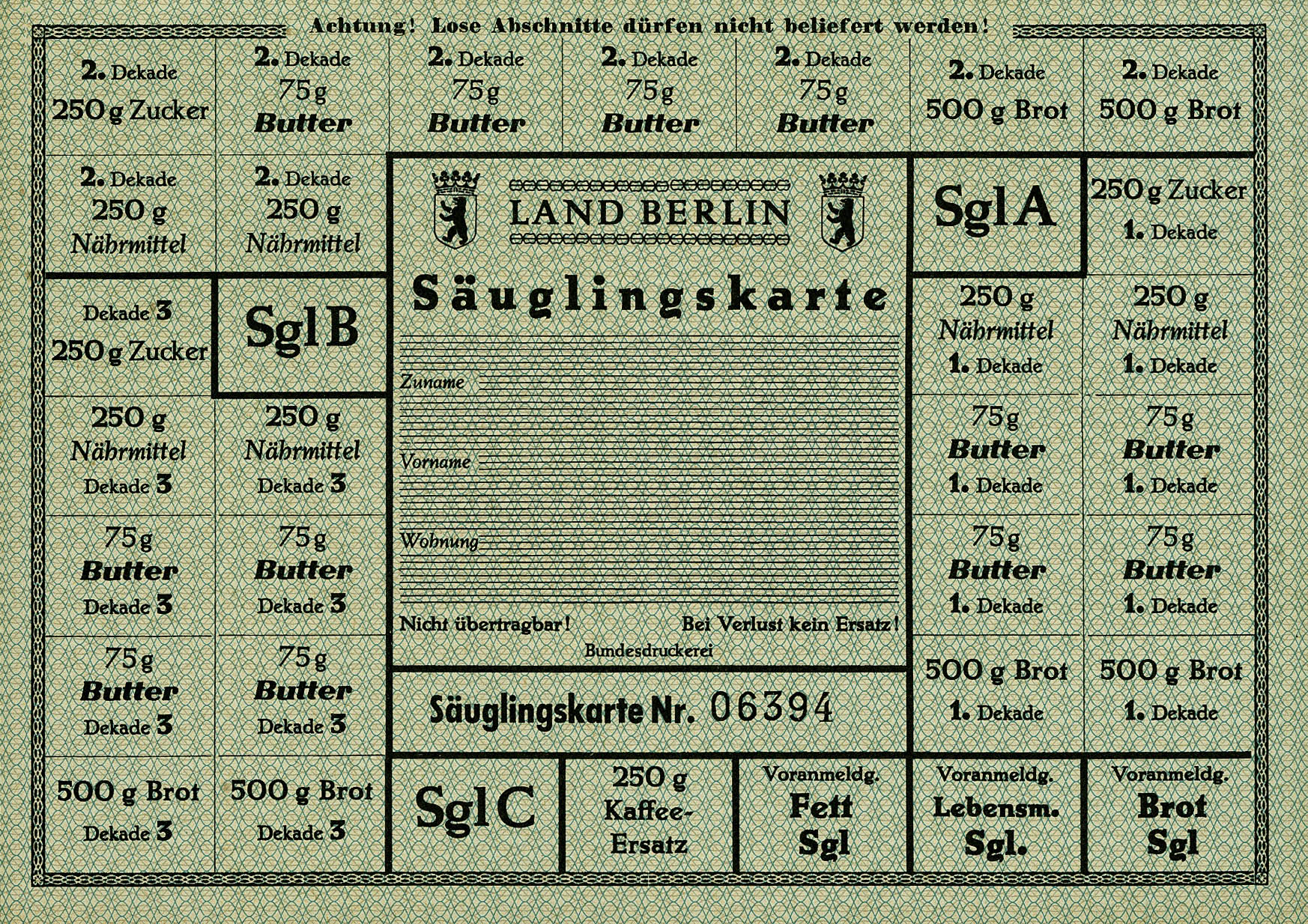 Food Stamps
After the blockade of West Berlin in 1948/49, the three Western Allied city commanders ordered the German authorities in the western sectors of Berlin to stockpile enough basic foodstuffs, fuels, medicines, raw materials for factories and other goods for daily use for six months. This later became the "Senate Reserve," which was increased again after the riots in June 1953.

In the event of a renewed blockade of West Berlin, food stamps and ration coupons would have been issued for the purchase of these goods. These were printed at the Bundesdruckerei and were never used.

The Senate Reserve was dissolved after the fall of the Berlin Wall.

© COLD WAR MUSEUM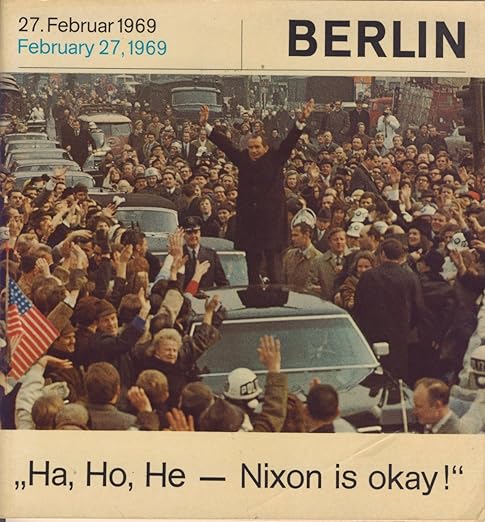 Nixon in Berlin
Brochure 1969
On February 27, 1969, U.S. President Richard M. Nixon visited Berlin shortly after taking office. The visit, similar to Kennedy's in 1963, was intended to increase the popularity of the U.S. president and express U.S. support for West Berlin. Nixon's visit, however, was accompanied by protests by West Berlin citizens against the Vietnam War. During his speech to Siemens employees, pro-American participants held up a banner reading "Ha, Ho, He - Nixon is okay!", satirizing the anti-war demonstrators' battle cry of "Ho-Ho-Ho Chi Minh". This anecdote eventually became the title of the information brochure that was subsequently published by the Press and Information Office of the State of Berlin on the occasion of the U.S. president's visit.
© COLD WAR MUSEUM