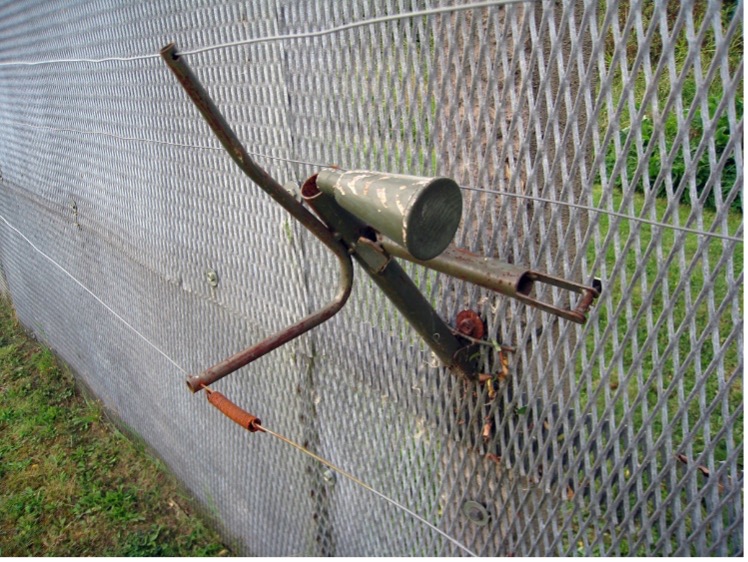 SM-70
Self-shooting device
The SM-70s were used on the inner-German border (not in Berlin) from 1971 to 1984. In total, about 60,000 SM-70s were installed along 447 km. The GDR did everything to keep the existence of these "killing machines" secret.

In principle, the SM-70 is an anti-personnel mine that is triggered with the help of a trip wire. The firing funnel contains 80 steel fragments measuring 4x4 mm, which are fired by a charge of 100 grams of TNT explosive. The shrapnel has a range of 120 meters and a lateral dispersion of 15 meters. The mine was lethal at a range of 10 m.



| | |
| --- | --- |
| Origin: | GDR |
| Operating time: | 1971-1984 |
| Explosive power: | 110 gram TNT |
| Range: | 120 m scatter 15m |
© COLD WAR MUSEUM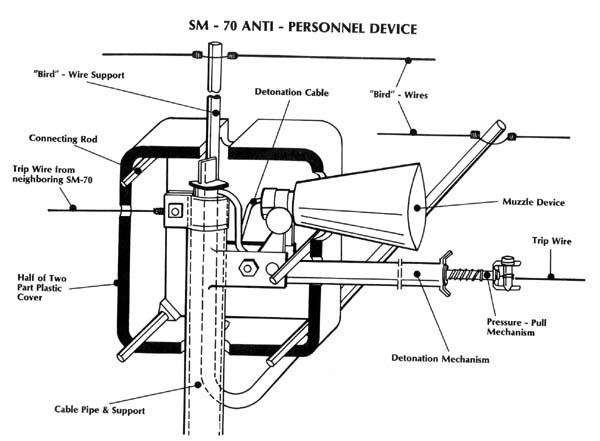 Schematic representation of a SM-70
© Point Alpha Memorial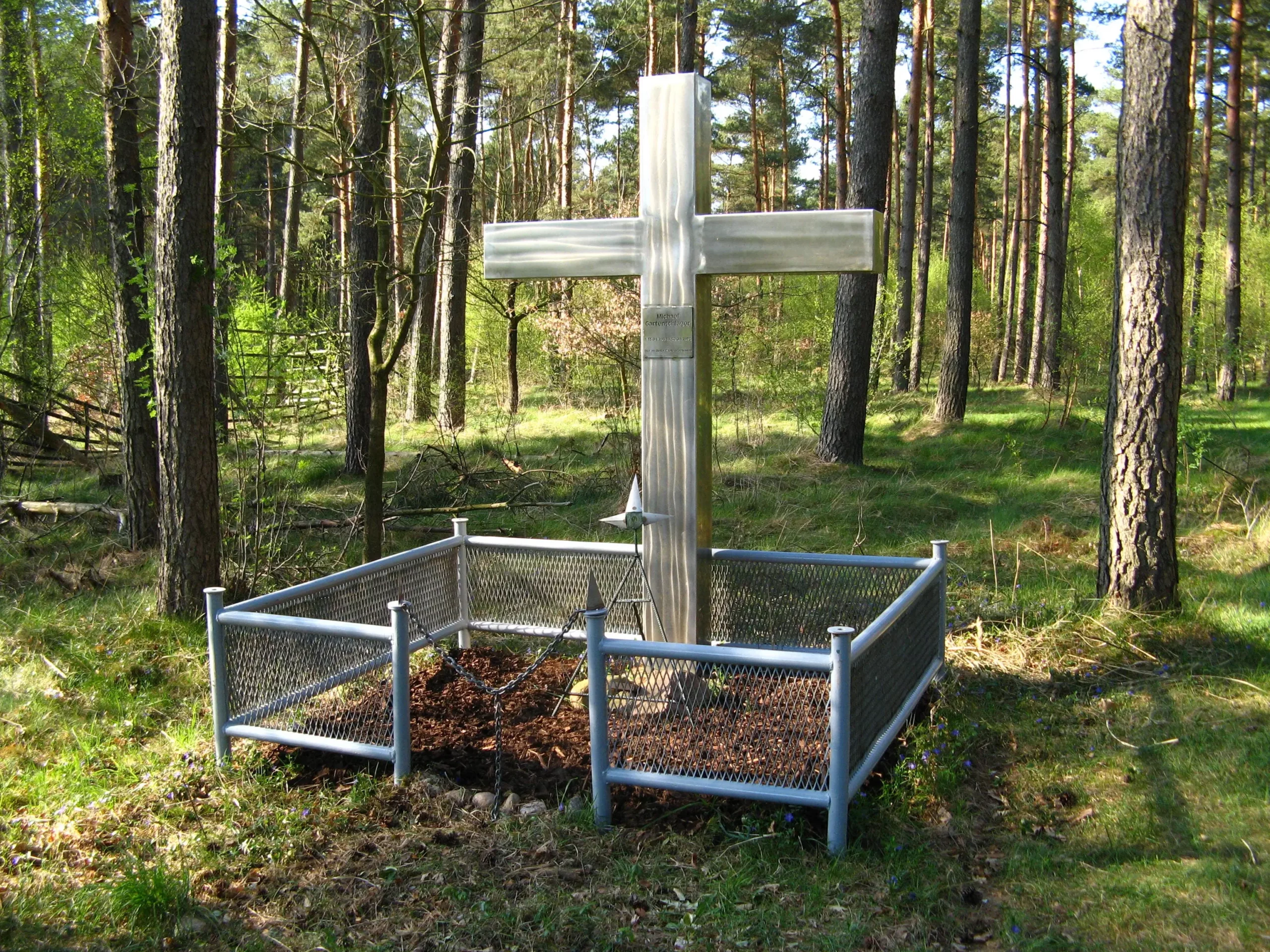 Michael Gartenschläger (1944-1976)
The existence of the self-firing devices became known through Michael Gartenschläger. Gartenschläger, a citizen of the GDR, was arrested in 1961 for his participation in protests against the SED regime and sentenced to life in prison. In 1971, the German government bought his freedom and he was deported to the Federal Republic. He then became involved as an escape agent and helped 31 people to flee the GDR. On March 30, 1976, he dismantled an SM-70 and sold it, along with his life story, to DER SPIEGEL magazine. When Gartenschläger tried to dismantle a self-firing device again on the night of May 1, 1976, he was already awaited by a special MfS task force and shot dead. Gartenschläger's story caused a great public stir in the Federal Republic and due to political pressure the SED regime had the SM-70 dismantled in 1984. Nevertheless, the inner-German border remained a deadly border between East and West until 1990 due to the still deployed mines and armed border guards.
© Image WikiCommons